3 MTR Trends You Don't Want to Miss
The COVID-19 pandemic and other factors have caused 3 main workplace shifts that will create even more demand for mid term rentals.

It's important to stay on top of these trends since this market is always changing.
By staying ahead of the curve, you can set your mid term rental (MTR) business up for success!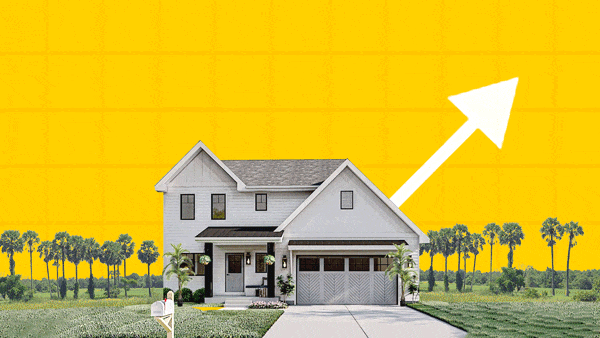 Check out these 3 game changing factors below:
The Digital Nomad Revolution.
More remote workers are even becoming "digital nomads."
They travel around the country while working remotely.
These digital nomads will want to find a place to rent for longer amounts of time.
But, they don't want to pay high fees on platforms like Airbnb, rent a overpriced hotel, or sign a long term lease.
You can attract these digital nomads by equipping your rentals with home offices and  high speed wifi! 
Consider adding other small touches like a coffee maker and an ergonomic workplace to make your rental stand out from the rest. This workspace can include a comfortable office chair and desk setup too.
The Rise Of Contract Work.
Nowadays, many workers are becoming contractors that take shorter term assignments. They might prefer the flexibility and freedom that contracting offers.
Some software engineers have taken 6 month contracts and were paid a much higher rate to what a similar W2 job might pay them. They might even bank the extra pay and take a few months off to travel the country!
More people are becoming self employed and working remotely on their own terms too. Contractors could also be more likely to travel from place to place.
They wouldn't want a long term lease!
Your MTR can provide them with a nice mix of flexibility and stability. They can get to know an area for a longer period of time without signing a long term lease. 
But they also won't need to deal with constantly moving around, like if they were in a week-long rental!
A Booming Healthcare Industry!
It seems like there's constant "doom and gloom" on the news now!
From high inflation, rate hikes and now bank failures.
But, healthcare providers like insurance companies and hospitals are seeing record demand.
With the global healthcare market reaching $665.37 billion in size by 2028!
More healthcare workers are traveling from hospital to hospital and clinic to clinic for mid term assignments. Usually, these are about 6 months in length, but their stays can vary!
Which means that they'll need a place to stay, that isn't an Airbnb or traditional apartment.
That's where your MTR business comes into play.
Those are just a few labor trends impacting the mid term rental market. It's important to stay ahead of the top trends impacting the MTR market, so that you can position yourself for success.
But what other trends do you know about that are impacting the MTR market?
I'm always looking to learn more about the next trends. Feel free to reply to tell me about them. I might include them in the next newsletter!
The workplace has changed a lot in the last few years. And it will only continue to do so!
Remote work and contractors have taken the workforce by storm.
The healthcare industry is booming too!
You need to stay ahead of the trends to become a successful mid term rental investor.
These trends are also creating extremely high demand for mid term rentals in one unique healthcare sub niche. 
Be sure to watch this short free virtual masterclass preview, where I'll pull back the curtain to reveal this special sector and how you can set your MTR business up for success!