Blackstone raises $30.4 billion for latest real estate fund
Greetings, friends! I have some exciting news from the world of investment to share with you today. Blackstone, the investment firm known for managing mammoth funds, has recently raised a staggering $30.4 billion to acquire new assets. What kind of assets, you ask? Well, Blackstone is venturing away from traditional investments such as commercial offices and has set its sights on the flourishing world of real estate hospitality, including midterm rentals.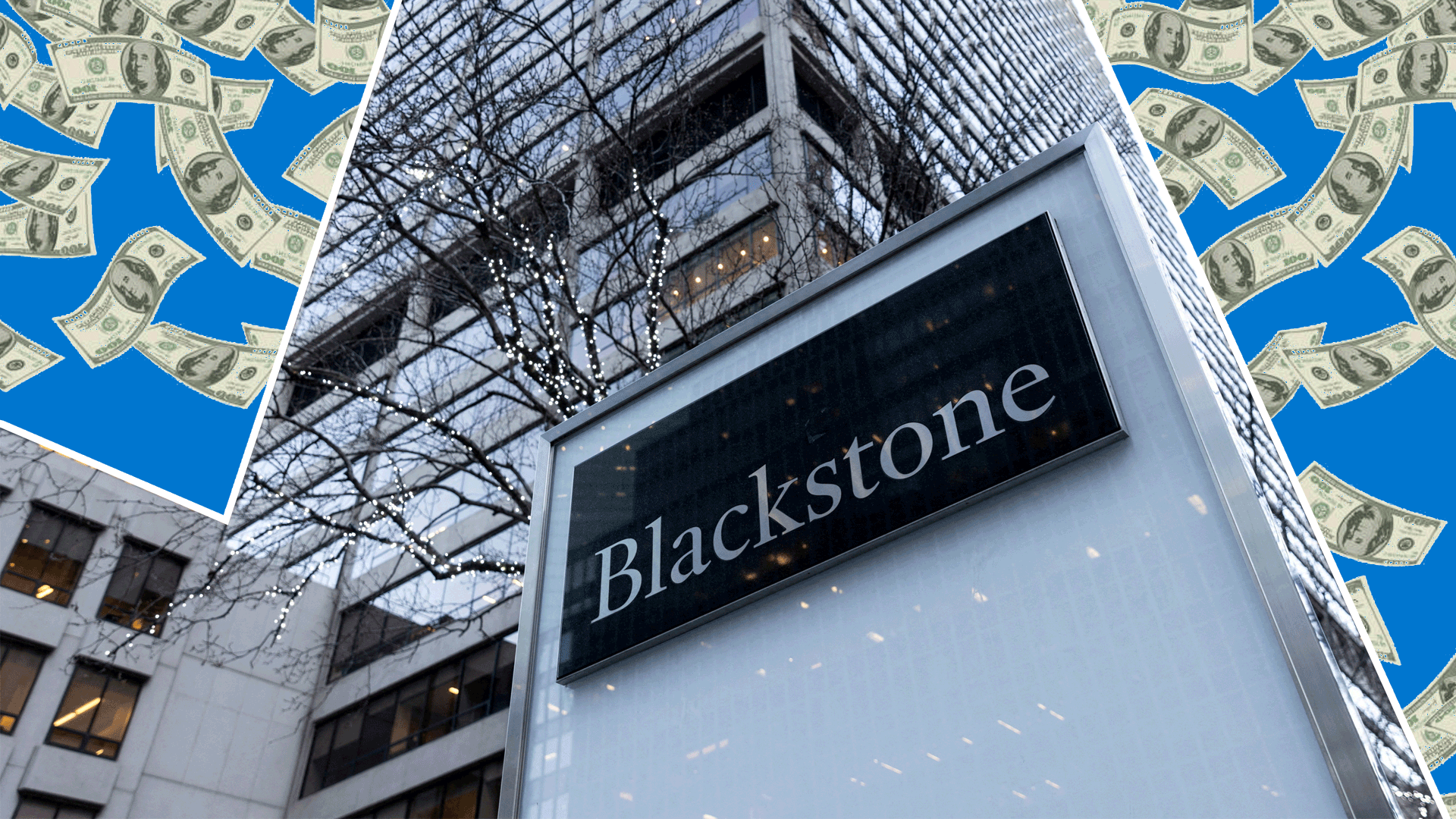 Now, before you dismiss hospitality as a trivial investment, let me explain why this is a smart move. With the pandemic changing the way we live and work, traditional real estate investments have taken a hit. People are avoiding public spaces and looking for more private, secluded accommodations. Hospitality and midterm rentals offer a range of options for individuals and businesses alike, with the flexibility and adaptability that traditional office spaces just can't match.

But why is Blackstone shifting gears and embracing this new investment strategy? The answer lies in their access to information and resources that average investors do not have, including teams of experts analyzing market trends and spotting emerging opportunities. Additionally, they have the financial clout to move quickly and make significant investments when they see a promising opportunity.

However, as individual investors, we can still take advantage of these emerging opportunities by doing our research. By staying up-to-date on industry trends and studying successful investment strategies, we can identify lucrative opportunities when they arise. This may require taking calculated risks and stepping outside our comfort zones.

Now, let's delve into why Blackstone's shift to hospitality and midterm rentals is particularly smart. Firstly, they are responding to longer-term shifts in the way we live and work. With remote work and flexible schedules becoming increasingly common, traditional office spaces are becoming less relevant. Midterm rentals offer workspaces that can be adapted to meet changing needs, making them an attractive investment. Secondly, Blackstone is betting on the continued growth of the sharing economy. Companies like Airbnb and Uber have already disrupted traditional industries, and Blackstone hopes to capitalize on this trend by investing in hospitality and midterm rentals.

Lastly, Blackstone's move is smart because they recognize a market ripe for disruption. Traditional real estate investments like commercial offices and hotels are facing increasing competition from new, more innovative companies. By investing in hospitality and midterm rentals, Blackstone is positioning itself as a leader in the next wave of real estate disruption.

As average investors, we should pay attention to emerging trends in the real estate industry and not be afraid to invest in something new and exciting. By embracing flexibility and adapting to new trends and opportunities, we can achieve success in this ever-evolving market. Who knows, we might just strike gold!
Here are some tips on how to make your furnished mid-term rental listing stand out:

Showcase your property with high-quality photos.
Photos make all the difference in how a traveler perceives your property, so don't skimp on this step! It's also important that you have several photos from different angles (for example, both inside and outside), so that potential renters can see exactly what they're getting,
You're going to want to use a good camera for this. If your phone is what you have on hand, don't worry–your photos will still be amazing! But if you can access a DSLR or mirrorless camera, use it. I prefer to hire a professional photographer to take photos of my listings.
The best light for photos is natural light. Try taking pictures during the day so that the sun shines through the windows and makes everything look bright and airy. You can also take advantage of morning or evening light by positioning yourself near windows with pretty views outside (if there are any).
Make sure all of your images are clear and well-lit and show off exactly what types of spaces exist within each room so prospective guests know exactly what kind of experience they'll have staying there.
Include a well-written description.
A well-written description is one of the most important elements of your listing. So, it's important to describe your place in detail and with as much personality as possible. Include all the amenities and features that make your property unique. If your property is located in a desirable location, make sure to highlight this in the listing. Mention nearby attractions, restaurants, and other amenities that renters might be interested in.
This will make it easier for potential renters who are looking for something specific (like an extra spacious bathroom) to know whether or not this house has what they need before contacting you about booking an appointment for viewing!
Price for maximum profit, not for minimal loss.
Set a competitive rental rate that is in line with other comparable properties in the area. Research the rental rates of similar properties to ensure your pricing is competitive. I recommend pricing for maximum profit while still leaving room for negotiation with guests who want to pay less than market value (and thus take away from your profits).
Offer flexible lease terms.
Many renters are looking for flexible lease terms, so consider offering month-to-month leases. Also, consider being a pet-friendly listing as it will make it stand out to families and travelers who are traveling with pets.
Showcase the furniture and décor.
If your property is furnished, showcase the furniture and decor in the photos and description. Make sure that the furniture is comfortable, stylish, and in good condition. Invest in high-quality furniture, especially for the kitchen and bedrooms, as your guests will actually live in it for a month or so. They're also two of the most important rooms for corporate travelers to consider when choosing a mid-term rental.
Create an inventory list.
This is especially helpful if potential guests are looking for specific amenities during their stay. Including an inventory list prevents confusion later on when they realize something needs to be included after all.
Also, consider creating a Calendar of events at the nearby attraction.
Suppose anything is happening nearby while someone's staying at your property. In that case, this could be another attractive selling point because people who don't live locally might only know about these things if they were specifically searching for events in that area beforehand (which can be challenging).
Lastly, provide clear contact information.
Make it easy for renters to contact you with questions or schedule a viewing. Provide a phone number and email address in the listing, and respond to booking inquiries promptly.
By following these tips, you can create a listing that stands out from the competition and attracts mid-term renters