Getting Ready for Your First MTR Guest
So, this is it! Your very first MTR guest. Cliché as it may sound but "first impressions (do) last". People are more inclined to recall primary information presented better than information presented later on.

And making a great impression is important. Why? Because it will last beyond that moment, giving you a better opportunity to be set apart from competition.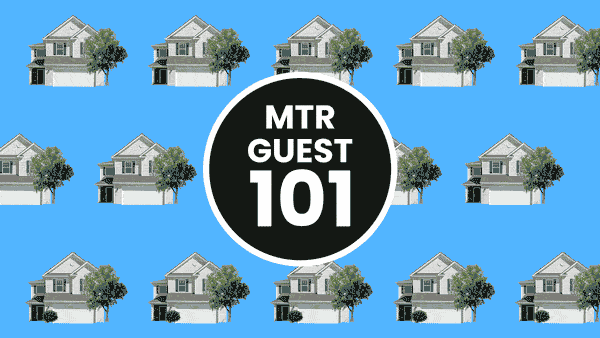 So, go above and beyond. Exceed expectations. Putting a few extra things here and there will make a big difference.  
Here is a checklist on how to impress your first MTR guest right from the start:
1. Clean your home. Cleanliness is always a top priority for guests. They will look for a rental place that has all the conveniences of a home. Everything should be spic and span from the bathrooms to the kitchen and bedrooms. 
2. Equip and Furnish. Want to get good reviews? Then make sure that you've got everything that would make your guests' stay comfortable and easy. Invest on high-touch furniture pieces. Make a checklist so that you won't miss out on anything. Download our FREE STR/MTR Essentials Checklist. 
3. Put in a Little Extra – Remember, a little goes a long way. Throw in some items that will surely make your guests impressed. 
Fill the refrigerator and cupboards with food, like cereals, milk, juice, coffee, fruits, or local delicacies. Get creative.

Game boards and playing cards.

Books, maps, guidebooks, and brochures
4. House Rules – Set clear boundaries and expectations. You own the place anyway. While you would want your guests to have a pleasurable stay, you should also communicate how you would have guests behave and treat your property. Win-win. Make specific instructions about:
Operating all remote controls, television, and electronics.

Operating the dishwasher, washing machine, clothes dryer, stove, and air conditioning system.  

Accessing the internet connection.

Trash and recycling procedures and schedules.

Parking rules.

Restrictions about smoking, playing music, having other guests, and allowing pets.
5. Provide Important Contact Information – Stay connected with your guests by leaving them your email address and phone number. You can also provide local emergency numbers and addresses. 
6. As a landlord or property owner, there are several legal documents that you should prepare when accepting medium-term rental tenants. These documents will help ensure that both you and your tenants have a clear understanding of the rental agreement and protect your rights as a property owner.
Rental Application

Rental Agreement

Payment Portal or Agreement

Security Deposit Receipt

Inventory and Move-in/Move-Out Condition 

Report Maintenance and Repair Form

It is important to note that the specific legal documents required may vary depending on the state or country you are located in. It is advisable to consult with a legal professional to ensure that you have all the necessary documents and that they comply with local laws and regulations.
Hosting your MTR takes a lot of organization and attention to detail. Coming up with an organized checklist will determine how your business will thrive in a competitive world of mid-term rentals.
Did I miss out on anything? 
Share your insights and tell me how we can impress our first MTR guest.  
Ready to jumpstart your MTR B2B journey? Watch the  free online masterclass preview. Join me for an hour of shifting mindsets and how to jumpstart your MTR business